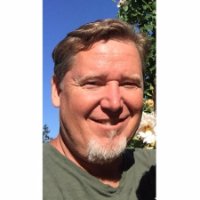 Randy B. Pruyn, NCARB, ALA
Architecture & Planning in the Greater Chicago Area
Phone: (630) 212-4408
BIO:
Randy graduated with honors from Kent State University School of Architecture in 1987, earning his Bachelor of Architecture. While at Kent State, Randy participated in the School of Architecture's Florence, Italy Design Program in the Spring of 1985, under the tutelage of Adolfo Natalini and Cristiano Toraldo di Francia founders of the world renown Superstudio.
From 1987-1992 Randy worked for the award-winning restaurant design firm Aumiller Youngquist, P.C. (AY). His design for the Boudin Bakery Cafe at Woodfield Mall, Schaumburg, Illinois was published in Food Retail Design & Display 2 by Martin Pegler. His collaboration with Bill Aumiller on LaPaloma, a Mediterranean tapas restaurant in Louisville, Kentucky, was cited by Esquire Magazine as one of their 25 Best New Restaurants of 1991. Other major works with AY include the renovation of the historic Ghirardelli Chocolate Manufactory and Gift Shop at Ghiradelli Square in San Francisco and the prototype building design for the Max & Erma's chain of restaurants.
In 1992, Randy left AY to design and oversee the construction of his first major commission the Mid-America Reformed Seminary in Dyer, Indiana; an 18,000 square foot religious school with a library, classrooms, and administrative offices. Randy continued to work with his seminary engineering collaborator, R.W. Cooper & Associates, Inc., on several large-scale manufacturing facilities, before forming the architectural design firm Cooper/Pruyn Architecture, Ltd. which allowed Randy to get back into the restaurant design arena.
In 1997, Randy decided to go into solo practice, where he has continued to specialize in restaurant and hospitality design. In his 30 years of architectural experience, Randy is also well versed in retail, office, healthcare, and residential design and construction.
Credentials
NCARB Certified (National Council of Architectural Registration Boards) Member Association of Licensed Architect
Currently Licensed in the States of: Illinois, Wisconsin, Indiana, Missouri, Florida, Michigan, Texas, and Ohio